Welcome to our Oceanfront Virginia Beach Hotel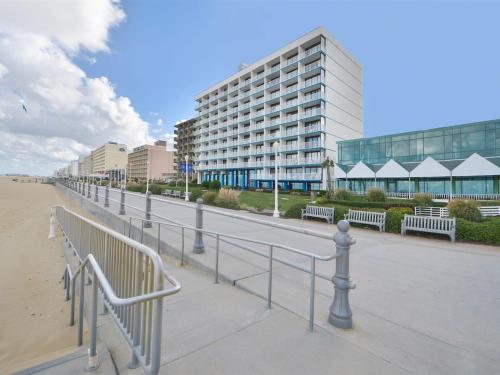 Located at the mid point of the wonderful forty-block Virginia Beach Boardwalk. The beach is right outside your backdoor!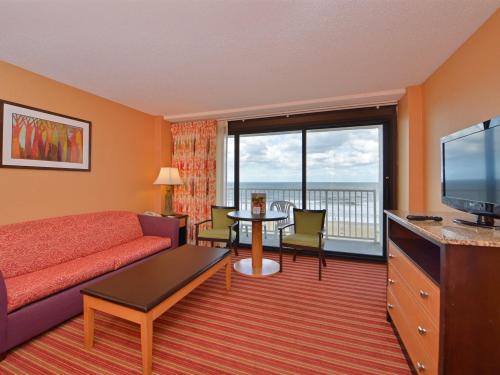 Our Queen Suite is perfect for business and leisure travelers alike. Comfortably sleeps up to four people in our 2-room unit with a great view of the Atlantic Ocean.
Breakfast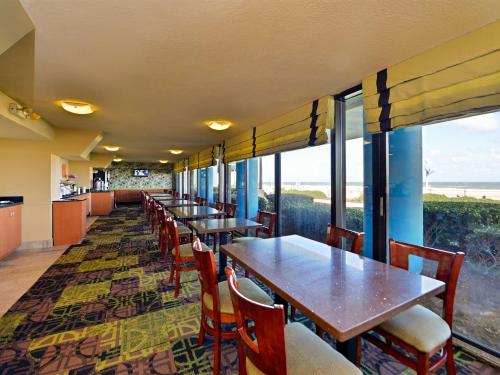 Enjoy your delicious breakfast while watching the dolphins (or the whales!) frolick just past the shoreline. And it's wonderful to sit and have breakfast while watching the sun rise!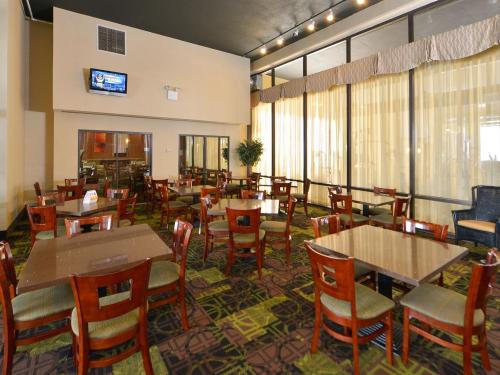 Our expanded breakfast area is great for families who want a bit more space to get everyone together. Small groups also hold meetings in this area for lunch meetings or small social gatherings.
Your Morning Breakfast is full of hot and delicious options, making breakfast at the Comfort Inn & Suites Virginia Beach Oceanfront the perfect way to start your day. Enjoy our free hot buffet breakfast featuring eggs, bacon/sausage, yogurt, fresh fruit, assorted cereal, breads, muffins and pastries while you watch the dolphins and the whales (in our off-season) swim and play! It's wonderful to also be able to make your own waffles--either plain or flavored and also pancakes. You have three areas where you can enjoy your breakfast or just have a cup of coffee or tea while still seeing people walk or run on the Boardwalk, see the sunrise, or just watch the waves crash on the shore.